Burtts Corner
christian
Church
Hope
Help, &
Home
are just around the corner
We're glad you decided to check us out! If you have never visited us before we encourage you to come early and talk to us at the welcome centre. We have a large foyer to visit with folks before service and comfortable seating too! A countdown timer will let you know when service is about to begin.
The dress code is casual (come as you are!) and the atmosphere is very relaxed. You will participate in authentic worship and hear a message from God's word that is relevant to your life! We also encourage you to get some fresh baked goods at the welcome centre after service and hang out so we can get to know and serve you better.
The Corner Cafe serves fresh coffee at 10:00, service begins at 10:30.
We try to make a genuine effort to be involved in our community, and to be a resource for the world around us. Here, you can stay up to date on what's happening, and what events are just around the corner!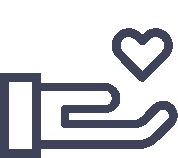 We rely on donations to continue running our ministries, and appreciate every gift we receive. If you prefer to give in person or online, we're fine with either!
"Whoever is generous to the poor lends to the lord, and he will repay him for his deed."